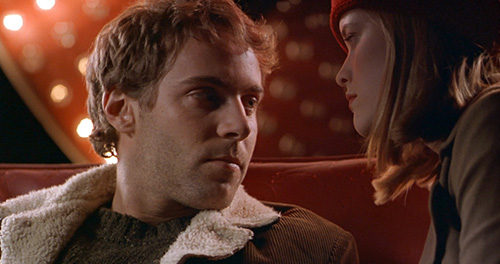 [6.5]
Alessandro Nivola (Junebug, Jurassic Park III) stars with Reese Witherspoon and Josh Brolin in this ever-unfolding mystery/drama about a plan to steal money that goes horribly awry. Nivola plays a minimum wage worker desperate to escape his life, but when he gets in over his head and needs money to repay someone he stole from, his girlfriend (Witherspoon) puts her life on the line, too. Together they try to pull the wool over an old college friend's eyes (Brolin) and make off with enough money to pay their debt and start a new life. But nothing works out like expected.
Best Laid Plans is a twisty exercise in misdirection. Screenwriter Ted Griffin (Matchstick Men, Ravenous) delivers a crisp, tight house of cards that's fun to watch collapse on itself. Just ten minutes in, the film practically turns the tables and reinvents itself, and the third act has some pretty big surprises as well. It's a plot-driven movie, but director Mike Barker makes great use of close-ups, turning Nivola, Witherspoon, and Brolin's faces into landscapes for the camera. The locations in the film — from a bar and diner to a junk yard and super-sleek modern home — are all beautiful and evocative.
It might end a little too up-beat for a film that ratchets up the tension beforehand, but if you're in the mood for a twisty little movie with a beautiful cast, check it out.