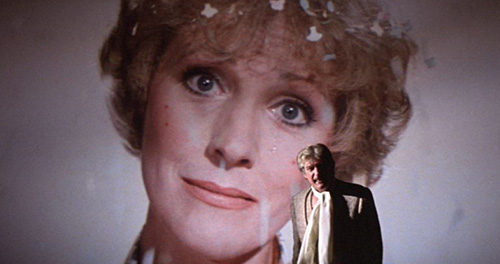 [6.0]
Julie Andrews, William Holden, Richard Mulligan, Robert Preston, and Robert Webber star in Blake Edwards' (Breakfast at Tiffany's, Thoroughly Modern Millie) ensemble comedy about a film producer who goes suicidal after his latest G-rated family film turns out to be a bomb. Desperate to turn things around, he decides to reshoot the film, making it more erotic and promising the public the lead star — Andrews — will bear her breasts to the world.
S.O.B. suffers from being scattershot in its aims, without a clear leading character with which to identify. Andrews disappears for long stretches and leaves the four men to carry the film. I didn't know who or what to latch onto story-wise, and ended up coasting on the charms of the cast. Robert Preston effortlessly steals the show. He's given the best one-liners and has the most nonchalant deliveries. Memorable gags revolve around a hole in a second story floor, the shooting of a raunchy dance number, and some Weekend at Bernies-esque fun with corpses. Filling out the cast roster are Larry Hagman, Shelley Winters, Robert Vaughn, Robert Loggia, and Loretta Swit.
And, yes, you perv. We totally get to see Julie Andrews' boobies.