The Happytime Murders (2018)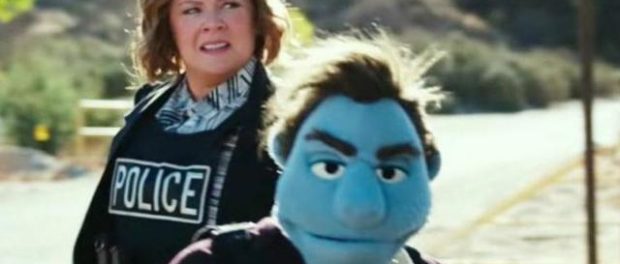 [4.5]
When the puppet cast of an old TV show start getting murdered one by one, a puppet policeman (voiced and performed by Bill Barretta) and his estranged partner (Melissa McCarthy) work together to find the killer. The first twenty minutes of The Happytime Murders are all right, as we're plunked down into this alternate reality where puppets live side-by-side with humans and do all the same nasty things that humans do… or worse. (The film's most indelible image is that of an octopus milking a cow in the most sexual way imaginable. Two other highlights center around puppet jizz and an homage to Basic Instinct.) I'm all for puppet filth and could honestly could have handled a lot more of it. And to all the people saying Jim Henson would be rolling in his grave — fuck off. He was not a prude.
The shtick gets old pretty quickly and the script offers precious little to latch onto in the way of character or verisimilitude. You never really feel much is at stake in the story, and you certainly don't feel like either of the lead characters are there to care about or invest in. They're there for jokes, most of which fall flat, unfortunately. And the movie's 'world' never opens up in an eye-catching or remotely wonderful way, like say, how the worlds of Who Framed Roger Rabbit or Cast a Deadly Spell do.
So The Happytime Murders isn't just mostly unfunny, it also looks and feels cheap. If you really love puppets a lot (like I do), you'll make it through. But even I was getting a little bored here and there. Directed by Brian Henson (The Muppet Christmas Carol, Muppets Treasure Island); with Maya Rudolph and Elizabeth Banks.