Belizaire the Cajun (1986)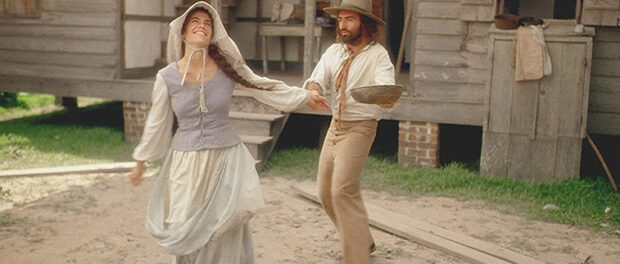 [5]
Armand Assante plays the title character in this 'cajun western' about a medicine man who tries to hold his 1800s Louisiana bayou community together while one half tries to run the other out of town. I had a hard time following the story, especially since many of the characters speak in thick accents. But from what I gather, part of the town is relatively 'native', while the other part is newly transplanted from Nova Scotia (having been exiled by the British Empire). Haters gonna hate, so threats, whippings, and hangings commence. Eventually, Assante's character is falsely accused of killing one of the haters and is sentenced to hang.
This may sound like heavy storytelling, and at times it is. But Belizaire the Cajun weaves comedy and romance throughout, to a point where I was never sure how seriously to take what I was watching. Ultimately, I appreciated writer/director Glen Pitre's efforts to depict a unique time and place, and the culture of those who inhabit it (even if I could barely understand them). I just wish the story and the character of Belizaire 'grabbed' me more. Assante has some nice moments late in the film, but his character never fully owns the movie, nor does Assante's performance beguile me as much as I feel it should.
With Gail Youngs, Michael Schoeffling, and Stephen McHattie.