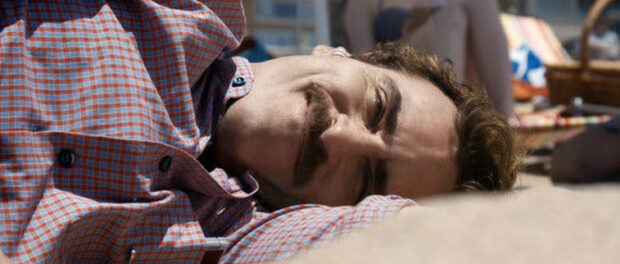 [8]
Joaquin Phoenix stars in writer/director Spike Jonze's sci-fi romance about a divorced man who falls in love with a computer operating system. Her takes place in a not-so-distant future in which society has become increasingly reliant on technology to fulfill our emotional needs. Phoenix's operating system, named Samantha and voiced by Scarlett Johansson, is constantly evolving. Like a human being, she learns from trial and error, and by many measures she's just like a human lover — simply without a body.
Phoenix gives an Oscar-worthy performance that carries the film like few actors are ever called upon to do, his inner demons laid bare for our scrutiny — open to humiliation and heartbreak. The film is nearly a one-man, two-voice show, but supporting cast members Amy Adams, Olivia Wilde, Chris Pratt, and Rooney Mara make the most of their screen time. And Johansson, while never seen, is thoroughly present and affecting in the film.
I expected Her to follow the pattern of so many other sci-fi stories, to make Phoenix's relationship into a cautionary tale. Jonze crafts a more complicated piece than that. Phoenix's ex-wife (Mara) makes a solid argument on the cautionary side, but by allowing us to spend nearly the entire film's runtime with Phoenix and Johansson's disembodied voice, Jonze succeeds in making such a relationship seem plausible. In fact, Her is probably one of the most moving love stories in recent years. And like all great science-fiction, it asks the big questions at the dawn of possibility: What do we think of artificial intelligence? Will we respect it? Can we love it as we love human intelligence?
Academy Award: Best Original Screenplay (Spike Jonze)
Oscar Nominations: Best Picture, Score, Art Direction, Song ("The Moon Song")