Seven Minutes in Heaven (1986)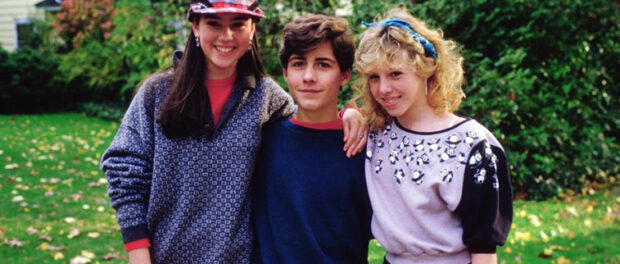 [4]
Future Oscar-winner Jennifer Connelly (A Beautiful Mind) co-stars with Byron Thames and Maddie Corman in this dramedy about three friends experiencing the pangs of adolescence. Connelly's character balances her career ambitions and academic studies while entering the dating scene. Corman plays her lustful best friend who gives her heart away far too easily, and Thames plays a boy who runs away from home after a fight with his step-father. He takes refuge in Connelly's home while her single father is away on business.
The three leading cast members are plenty loveable, but the screenplay by Jane Bernstein and Linda Feferman sits in an uncomfortable zone between mature drama and childish fantasy. The fantasy of a teenaged boy and teenaged girl secretly living together without adult supervision has promise, but it's only used for a few jokes before falling by the wayside. The movie is stronger when it explores the relationships between the three main characters, especially when Corman tries to bed Thames just to gain experience. But most of the story sees these friends apart, exploring their own, less interesting plotlines.
Seven Minutes in Heaven captures a few moments that feel genuinely funny or poignant, but more often than not, it feels like a story written for tween girls who are far less innocent in the 2020s than they were in the 1980s. With Alan Boyce, Michael Zaslow, Polly Draper, Marshall Bell, Billy Wirth, Spalding Gray, and Terry Kinney.