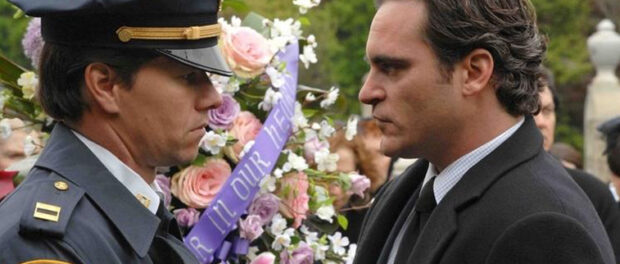 [8]
Joaquin Phoenix and Mark Wahlberg star as brothers working on different sides of the law in this crime drama from writer/director James Gray (Ad Astra, The Lost City of Z). Wahlberg's character follows in the footsteps of their father (Robert Duvall), recently being promoted to captain within the New York police. Phoenix is a nightclub manager who is reluctant to help his dad and brother inform on customers the police believe are major drug dealers. But when the Russian mafia threaten his family, Phoenix's character is forced to choose sides.
We Own the Night has a plot similar to the previous year's best picture Oscar-winner, The Departed (also costarring Wahlberg). It's nowhere nearly as taut or visceral as that film, but it may be the more emotionally rewarding of the two. Gray's screenplay focuses on the internal lives of its characters more than plot twists and action thrills, presenting a genuinely moving bromance between actual brothers. Phoenix gives a stellar performance in the leading role and Robert Duvall lends gravitas as the tough-love father. Director Gray is good with strong visuals and atmosphere, accompanied by a brooding score from Bram Stoker's Dracula composer Wojciech Kilar. In terms of action, the film includes a remarkably tense car chase gun fight in a torrential downpour that will stick in your memory.
With Eva Mendes and Danny Hoch.