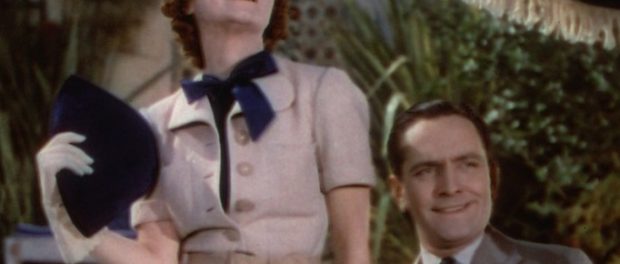 [6]
Janet Gaynor and Fredric March star in a love story so good, they've made it four times now — most recently with Lady Gaga and Bradley Cooper in the roles. Gaynor plays a small-town girl with dreams of becoming a Hollywood actress. With encouragement from her grandmother, she arrives in Tinseltown bright-eyed and bushy-tailed only to discover what everyone discovers — that opportunity is slim. A waitressing job leads to a chance encounter with an actor who develops a fondness for her. Before long, her star begins to rise… just as his begins to fall.
Gaynor sticks by her man through alcoholism and box office failure, until it finally comes time to make a choice between her career and taking care of her troubled husband. Suffice to say, all versions of A Star is Born are tragedies. This original version even telegraphs as much with a recurring bit of wisdom shared first by Gaynor's grandmother, and later by a trusted studio friend: achieving your dream requires a sacrifice of the heart. I don't know if that's true or not, but you can guess where the story is headed under that mantra.
Gaynor and March's performances are planted mainly in the early 'overacting' age of film acting, but there are a few moments when they get quiet and more 'real'. I can't say they have great chemistry, but March musters up charisma on more than one occasion. Gaynor is outshined by him. The grandmother (May Robson) is blustery and memorable, and so is Max Steiner's score.
As a fan of director William Wellman's work, I was hoping to get more emotionally involved with the film, but it didn't quite happen. It's also worth noting that the early color cinematography is a bit… well, ugly. Still, it's interesting to see how the original telling of this story continues to inspire remakes 80 years later.
With Adolphe Menjou and Andy Devine.
Academy Awards: Best Original Story, Special Award for Achievement in Color Cinematography
Oscar Nominations: Best Picture, Director, Actor (March), Actress (Gaynor), Screenplay, Assistant Director