Never Take Candy from a Stranger (1960)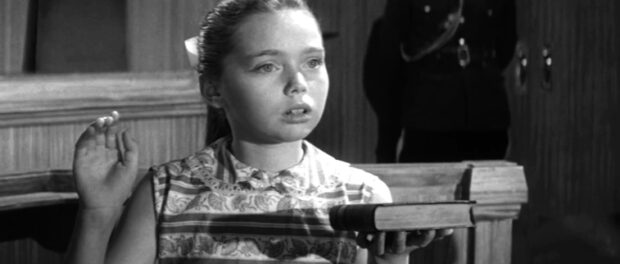 [6]
After their daughter tells them about 'naked games' she played with an old man, two parents (Patrick Allen and Gwen Watford) take the old man to court. But they find themselves the unlikely target of the town's scorn for trying to smear the name of the man's rich and powerful family. Is their nine-year old daughter (Janina Faye) prepared for harrowing cross-examination and medical testing? Or is it better to let the pedophile walk free?
Never Take Candy from a Stranger, a British Hammer film production, is a grounded, serious exploration of a sordid topic — especially bold for a 1960 film. Director Cyril Frankel handles the material responsibly, never gratuitous or exploitive, but intrinsically creepy and upsetting. The acting is passable, featuring a creepy, mute performance from the old man (Felix Aylmer). The first act is a bit heavy on the talking, with some morality conversations that don't hold up by today's standards. The script's surprises are all up-front, but the courtroom trial makes for good drama, and the third act delivers its fair share of thrills leading up to a satisfying ending.